Clear Treatment for a Straight Smile
The bulky brackets and wires of traditional braces aren't for everyone. At Johnson Family Orthodontics, we offer these nearly invisible clear aligners so you can let your natural smile shine through your treatment plan.
For teens and adults alike, Invisalign is your reliable and discreet choice for straight teeth in Salem.
Millions of Reasons to Smile
Dr. Johnson's Invisalign clear aligners are a tried and true treatment method that's made patients of all ages grin for over 25 years.
Invisalign treatment includes a series of clear plastic aligners that move your teeth through small, incremental movements. You'll wear a set of them, then get new ones every two weeks or so until your teeth are straight and beautiful.
Many Salem adults LOVE this option as you can remove the trays to eat or for special speaking/social events.
With so many benefits, it's easy to see how Invisalign has straightened 12 million smiles (and counting) since the 90s—and why you'll love it, too!
Custom-Made for Comfort
Every smile is unique, and your treatment plan should reflect that. Dr. Johnson custom-designs each set of Invisalign trays to fit your individual smile like a glove. With Invisalign's SmartTrack technology, you'll get the most comfortable treatment possible with the care you deserve.
With comfort and custom design, Invisalign clear aligners are like wearing next to nothing.
Nearly Invisible
Your smile is the first thing most people notice about you, so you don't want to hide it behind braces.
This natural-looking treatment plan lets your natural smile shine through, so no one around Salem will even know you're getting treatment.
No Limit Treatment
Ditch the laundry list of rules and regulations that other treatment plans come with—with Invisalign clear aligners, there's no limit to what you can do during treatment.
Invisalign is a removable treatment method, so you can eat what you want, participate in after-school sports, and brush your teeth like normal.
Whether you want to eat popcorn or get to rugby practice, we've got you covered with Invisalign from Johnson Family Orthodontics.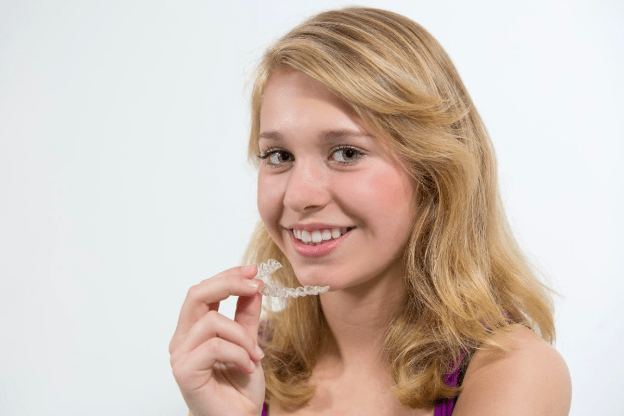 Your Path to Invisalign
If you're ready to straighten your smile but don't feel like braces are your thing, Invisalign might be the right choice for you.
From your first consultation with Dr. Johnson to your last checkup at Johnson Family Orthodontics in Salem, you'll enjoy a comfortable and easy treatment plan that will give you the results you'll love.
Step One: First Visit
When you visit our office in Salem for your free consultation, Dr. Johnson will listen to your smile goals, examine your teeth, and take X-rays of your smile. We'll use our iTero digital scanner to build an ultra-accurate 3D model of your mouth—that's right, no goopy impressions.
Once Dr. Johnson decides that Invisalign is the right treatment method for your unique needs, we'll talk you through the rest of the Invisalign process and your financial options. We'll even show you a frame-by-frame projection of how Invisalign will straighten your teeth over the course of your treatment!
Step Two: Wear Your Aligner Trays
Now's the time to settle into the bulk of your treatment plan. Over the course of treatment, you'll get 18-30 personalized clear aligner trays that will shift your smile in gear. You'll need to wear them for 22 hours a day, only taking them out to eat or brush your teeth.
Treatment times are different for every patient, but depending on your condition, you can expect Invisalign treatment to last between six months and two years.
Step Three: Say Cheese!
You'll start seeing results just weeks after starting Invisalign treatment at Johnson Family Orthodontics! These fast-acting trays make watching the results in the mirror satisfying and rewarding.
After you've worn your Invisalign trays and followed Dr. Johnson's instructions, you'll be ready to go out into the world to show off your brand new smile!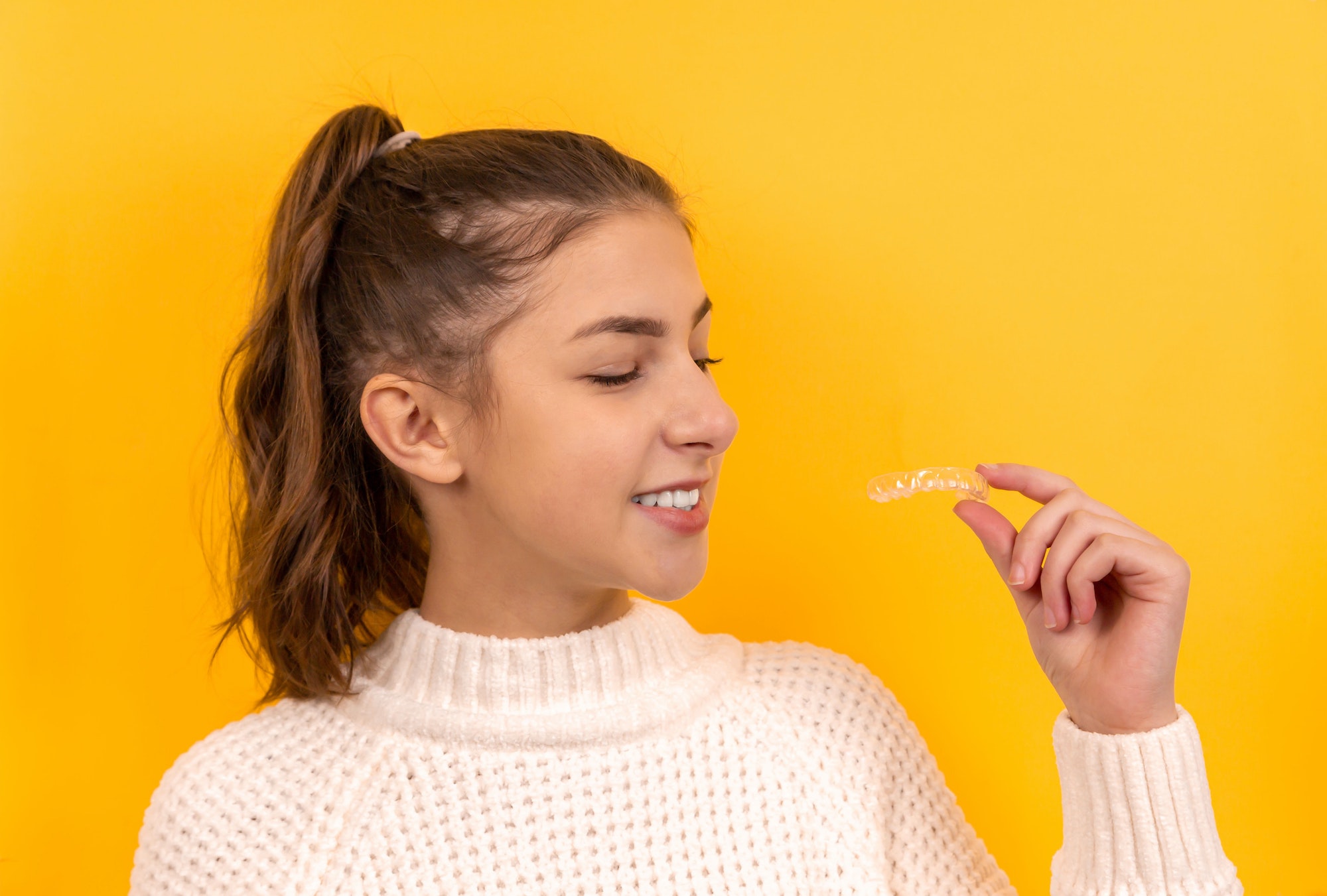 Is Invisalign Right For You?
Dr. Johnson offers Invisalign treatment to patients of all ages in Salem. These clear aligner trays are perfect for teens and adults alike!
Invisalign works best for patients with mild or moderate orthodontic issues.
If your child's teeth are slightly misaligned or if you're looking for a smile tune-up years after wearing braces, Invisalign from Johnson Family Orthodontics is an excellent option for you.
Dr. Johnson will likely recommend a more extensive solution such as traditional metal braces for patients with more severe conditions, like extreme malocclusions.
Talk to JFO today about Invisalign at your free consultation.