Clear Brackets for a Natural Look
Clear braces are a more discreet and unique alternative to metal braces. Made from tooth-colored ceramic brackets, clear braces help you or your child blend in while undergoing treatment at Johnson Family Orthodontics.
Clear braces have all the advantages of normal braces with the added luxury of them being radiolucent and clear. The transparent ceramic brackets look beautiful and move your teeth just like normal braces.
Using a system of brackets and wires, this alternative treatment works just like traditional braces to straighten your teeth over time. Dr. Johnson's clear braces apply gentle pressure to shift your teeth in line without attracting the attention of your peers in Salem.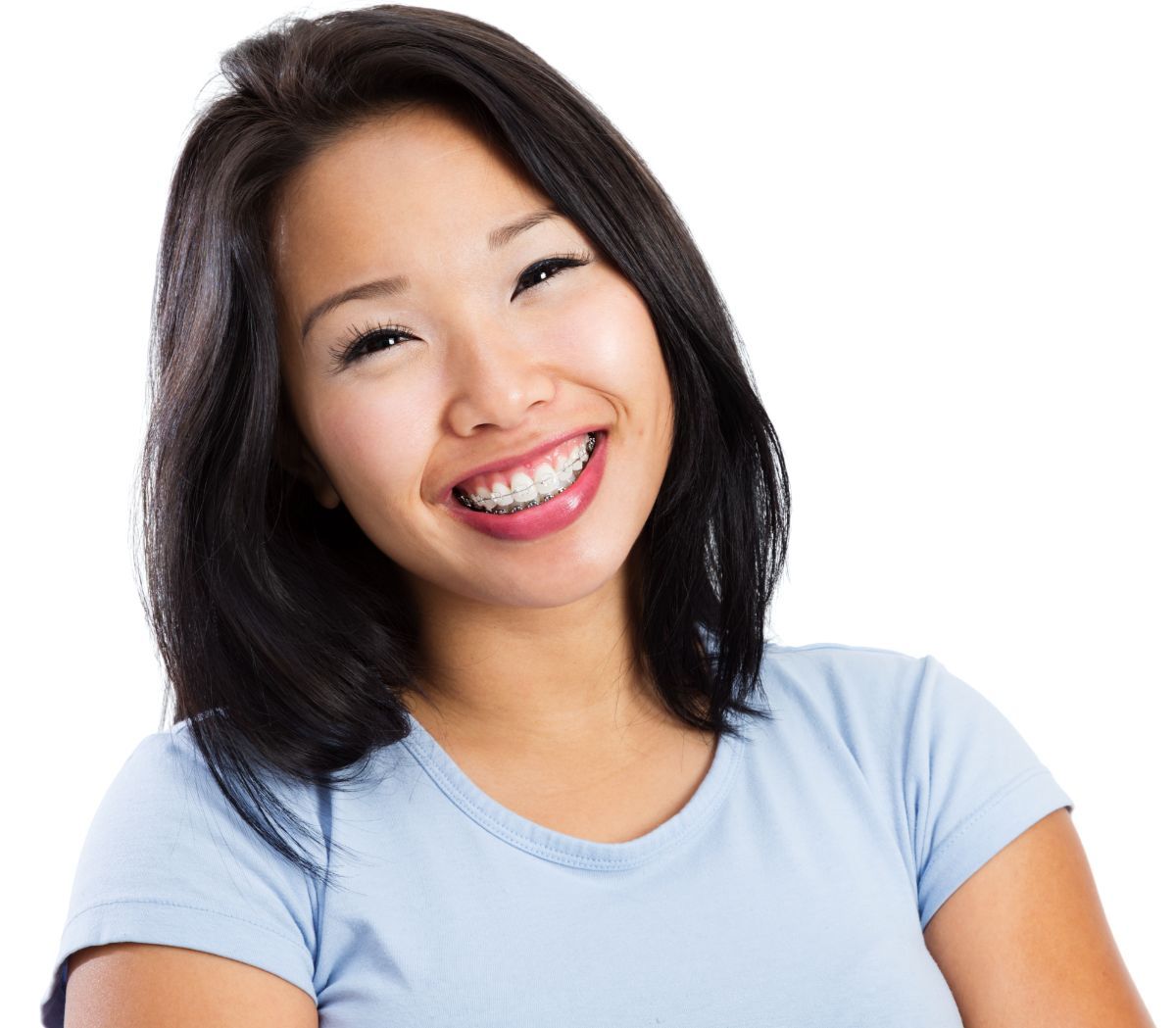 The clear braces difference means you get the benefits of metal braces without the flashy, noticeable metal brackets. These clear brackets are made of white ceramic to blend in with your teeth, giving you an attractive alternative to traditional braces in Salem.
Johnson Family Orthodontics's clear braces blend in with the natural color of your teeth for a more polished look than traditional metal braces.
For older teens or adult patients looking for a more discreet way to straighten their smiles, clear braces are the way to go. You'll hardly be able to tell you're wearing braces!
Blend In or Stand Out
Clear braces give you style choices, so no matter your age, you can enjoy the look and versatility of this alternative treatment method.
You can choose to blend in with a white elastic color to match your teeth, OR you can choose neon colors that stand out against the white ceramic brackets.
Either way, Dr. Johnson's clear braces give you style options galore.
Treatment for Any Condition
Clear braces, like metal braces, are fixed appliances. That means they work 24/7 to straighten your smile and give you a grin you'll love.
Fixed appliances like clear braces are an excellent treatment option for patients of all orthodontic conditions, mild to severe. Whether you've got minor crowding or a severe bite problem, clear braces from Johnson Family Orthodontics will correct your smile without a hitch.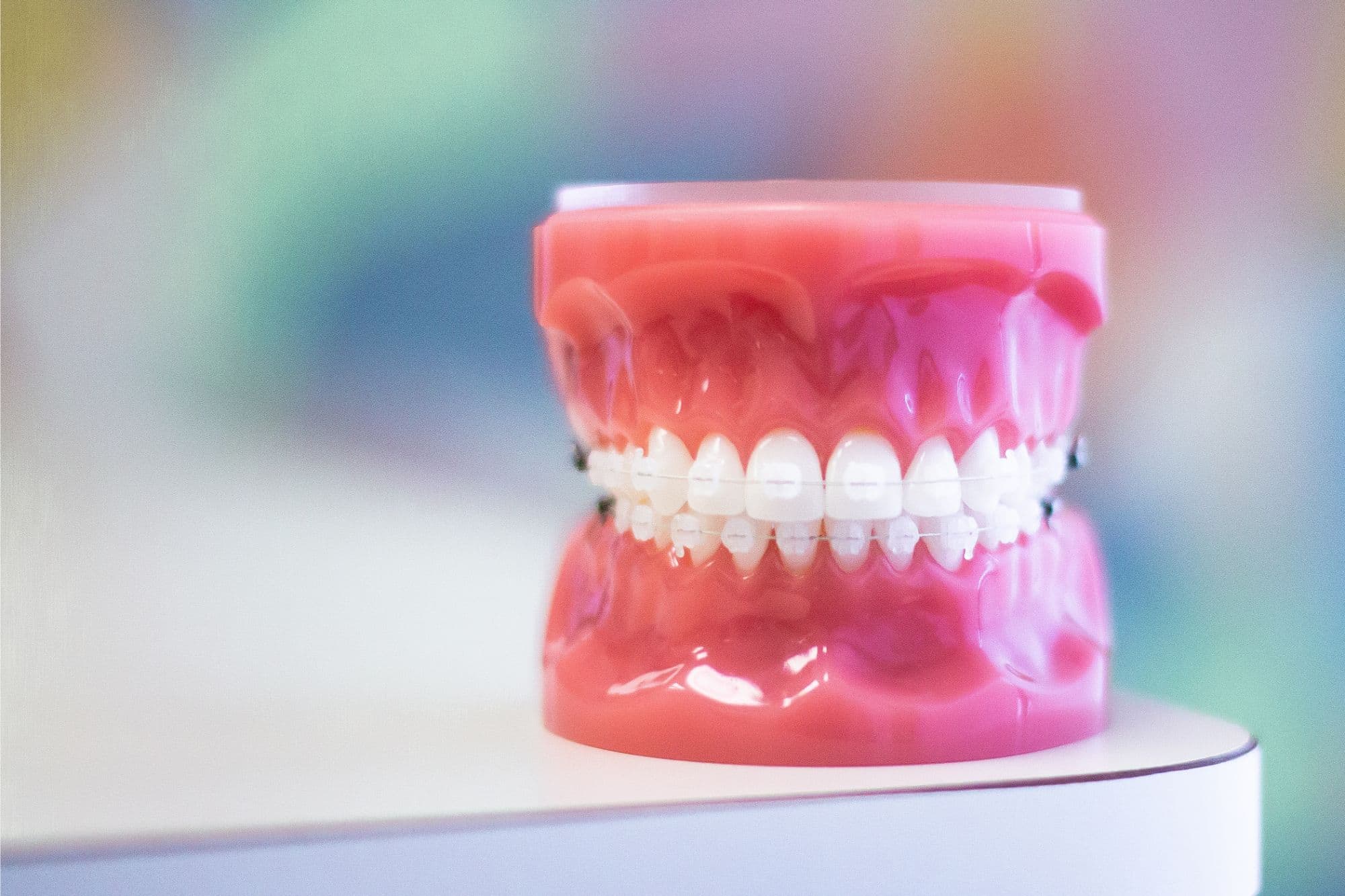 Clear Braces vs. Metal Braces
Dr. Johnson recommends both metal and clear braces to our Johnson Family Orthodontics patients, but there are several key differences between these two treatments that you should be aware of when deciding which is the right option for your smile.
Durability
Dr. Johnson uses stainless steel brackets for traditional metal braces. These brackets are sturdy and hold up against the regular wear and tear of your everyday life. This level of durability makes them an excellent choice for younger teens because they're less likely to break.
On the other hand, clear brackets are made of ceramic, which is slightly more fragile than stainless steel. Although both options are reliable smile-straighteners, clear braces might be a better option for older teens or adults.
Discoloration
You might be worried that ceramic brackets will stain, but we've come a long way from the days of stained clear braces. With the right oral hygiene routine, your brackets will stay pearly white.
Your brackets won't stain, but the glue holding them to your teeth might. However, we change the elastic bands that cover your brackets every time you visit Dr. Johnson for an appointment, so you shouldn't have to worry about discoloration.
If you decide clear braces are the right choice for you, we'll help you make it an affordable reality.
At the end of the day, your treatment cost depends on your orthodontic need, but part of the cost depends on your chosen treatment plan.
Clear braces cost a little more than traditional metal braces, but our Johnson Family Orthodontics team will do everything we can to accommodate you and your budget.