Meet Dr. Johnson
Dr. Cole Johnson was born and raised in good ol' Salem, Oregon. After graduating from Sprague High School as the "1999 Mr. Olympian," he went on to do other less-public, less-embarrassing things. He went to a small college in Idaho to play football but ended up with a scholarship on the track team after the football coaches saw how his quick feet, sure hands, and slightly effeminate build crumpled under the weight of your garden-variety Tongan linebacker.
In 2005, Dr. Johnson graduated summa cum laude (Latin for 'way smarter than those other show-offs, especially Kevin Ling') with a degree in biochemistry from Brigham Young University-Idaho. He was also given the University's highest honor, BYU-Idaho's "Man of the Year" Award, for his leadership and academic and community involvement. It sounds a little dumb to win that kind of pretentious award, but they threw in a Free Slurpee punchcard at the local Circle K, so he nobly accepted it.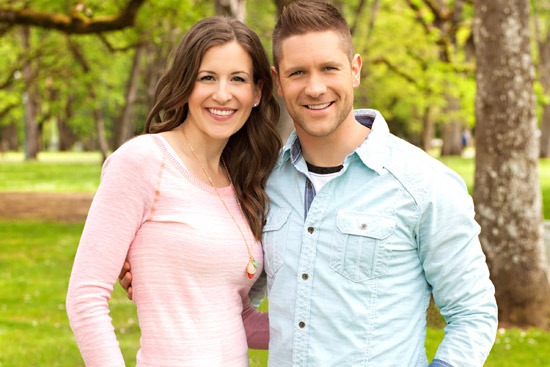 Dr. Johnson received his dental training from Oregon Health & Science University. There, his academic excellence was recognized and he received a butt-load of super awesome accolades. He served as President of the OHSU Student Research Group, was voted OHSU Student Mentor of the year, and founded the University's first Spanish-speaking dental and medical students association. Dr. J also received the "Outstanding Oral Biology Student Award," graduating at the top of his dental class with High Honors. Again, pretty snobby stuff, but it's important that you know about all this stuff BEFORE you meet him so you'll give him a chance even if he trips, or his fly is down, or he accidentally refers to your first-born little princess as your granddaughter.
Anyway, after receiving his dental degree from Oregon Health & Science University, he was selected to attend the prestigious Virginia Commonwealth University for his Orthodontic residency. There he received an additional two years of specialized post-graduate training in orthodontics and maxillofacial orthopedics. Besides conventional braces Dr. J also has training in cleft-lip/palate patients, habit appliances and Invisalign. And, as a chronic overachiever, he also earned a master's degree in oral biology along the way. Take that, Kevin Ling.
Dr. Cole has a teeny-tiny version of a life outside of his work at Johnson Family Orthodontics. He's got six of the sweetest kids ever and the world's most amazing wife and high school sweetheart, Daisha. Nothing gives Dr. Johnson more joy than playing the ukulele with his oldest daughter, Macie; coaching his son Dominic's football team; and taking his baby girls (Tessa, Claire & Alice) on walks to find bugs. He accidentally had ANOTHER child recently (his name is Anthony but he goes by Antonio, Chubby-Cups, AJ, Antoine-Merriwether, and simply the Fat Kid) and it's not a big secret that this boy is the light of his life. Baby Antonio is his most trusted sidekick and seldom leaves his Dad's side unless he's poopy. In which case Dr. J strategically places him next to the heater vent upwind of his wife so that she'll smell him and change him forthwithly. He enjoys playing guitar and singing in his band, watching football with his brothers, and staring creepily at his ridiculously cute wife, Daisha, while she folds laundry. Dr. Johnson's family is his life and his true happiness is the relationships he has with the many amazing members of the Salem community. He is insufferably happy. It's actually pretty irritating. Especially to the Lings…who are probably visiting Kevin in prison somewhere.